Chair Basic White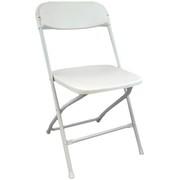 Chair Garden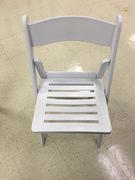 Chair Padded Garden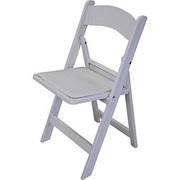 Table Cocktail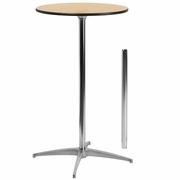 Table Round 5ft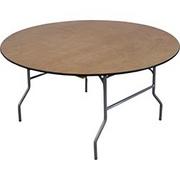 Table 8ft long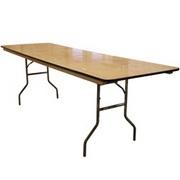 Table Round 4ft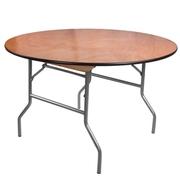 Table 6ft long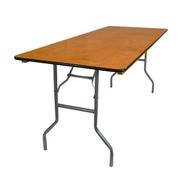 Trash Can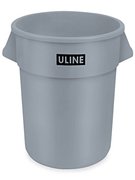 120qt Cooler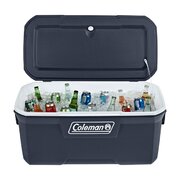 Bar table & riser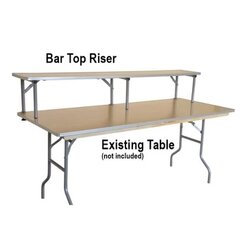 Bar table & riser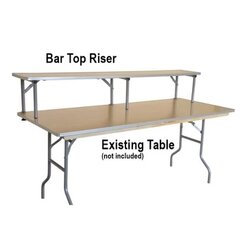 Table and Chair Rentals San Angelo TX
Step right up and get the table and chair rentals San Angelo TX customers know they can depend on from Jaacked Event Rentals, the ultimate provider of all your party and chair rental needs! We're here to make your celebrations come to life with our exceptional services and just a dash of party rental magic. Let us take you on a journey where imagination meets reality and where every event becomes a remarkable experience!
At Jaacked Event Rentals, we pride ourselves on being your go-to source for the #1 table and chair rentals San Angelo TX can provide. We offer an extensive selection of party and chair rentals that transform any venue into a whimsical wonderland. From elegant weddings to lively backyard birthday bashes, we have the perfect table and chair rentals to suit every occasion and theme.
But the fun doesn't stop with the best table and chair rentals San Angelo TX has to offer! We carry a wide range of event rentals, including inflatables, concession machines, slides, tents, games, and more! Whatever you need to host an exhilarating and entertaining event, we've got you covered.
So, why settle for the ordinary when you can have the extraordinary? Choose Jaacked Event Rentals for the table and chair rentals San Angelo TX can depend on, and let us add the perfect touch of enchantment to your next event. Browse our website, explore our inventory, and embark on a journey that will make your celebration truly unforgettable. With our team by your side, get ready to make memories that you will cherish forever!
Table and Chair Rentals San Angelo Texas Uses for Events of All Styles and Sizes
With the table and chair rentals San Angelo Texas prefers at your upcoming event, your guests will be comfortable, engaged, and ready to party all night long! Everyone needs a seat at the table and a convenient place to set drinks, food, gifts, or memorabilia while enjoying the festivities, which is where our team comes in to help. Throw a chic and modern garden party or a corporate networking cocktail hour with ease. Host a high school class reunion with the added support of additional tables and chairs for family and friends of the guests to be included. Whatever your cause for celebration, our table and chair rentals will take your party up a notch and ensure your guests stay comfortable for the duration of the event.
We're proud to be the go-to choice for wedding planners in Tom Green County, and we provide table and chair rentals for weddings San Angelo TX can count on. For your wedding-related event planning, including rehearsal dinners, bachelorette parties, or showers, we have the event furniture, tents, dance floors, heaters, coolers, stages, and sound systems you need to create a remarkable and memorable celebration of love.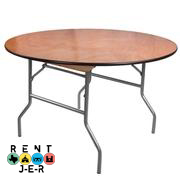 Throughout the years, we've provided event furniture to help support a wide range of events, including birthday parties, graduation celebrations, awards ceremonies, banquets, fundraising dinners, festivals, vendor fairs, school events, weddings, rehearsal dinners, bridal showers, bachelor or bachelorette parties, receptions, galas, quinceaneras, bar or bat mitzvahs, sweet 16 birthday parties, family reunions, corporate training, team-building events, holiday celebrations, business grand openings, and so much more! So when you're ready to rent tables and chairs in San Angelo TX for your upcoming event, choose Jaacked Event Rentals, the experienced party pros!
Whether you're in the early stages of planning a baby shower, nonprofit fundraising event, church camp, or local music concert, we carry table and chair rentals San Angelo Texas uses year-round for events of all styles, sizes, themes, and occasions. Take a look at our various options and schedule your rentals online today with ease!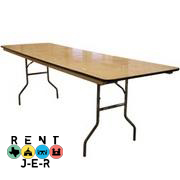 The Best Options For Table And Chair Rentals San Angelo Has In Store
Get ready to elevate your event with the table and chair rentals San Angelo uses to keep guests comfortable while creating lasting memories! Our versatile rentals are perfect for a wide range of special occasions, ensuring comfort and style for your guests. Whether you're planning a sophisticated wedding reception, a lively birthday party, a corporate conference, or a festive holiday gathering, our table and chair rentals are designed to cater to your needs. From elegant banquet tables to sleek cocktail tables, we have options to suit any event layout and theme.
Our chairs come in various styles, from classic and timeless to modern and chic, allowing you to create the perfect ambiance for your occasion. We carry basic white chairs, garden chairs, and even padded garden chairs available for rent beginning at $2.50 each. Anyone looking for tables can choose from our cocktail tables, round tables, 8-foot-long tables, and even 6-foot-long tables. Whether it's a formal sit-down dinner or a casual outdoor gathering, our table and chair rentals will add a touch of class and sophistication to your event.
With Jaacked Event Rentals, you can trust that your guests will be comfortably seated, ensuring a memorable and enjoyable experience. Let us provide the perfect seating arrangements for your next event and make it an occasion to remember.
How to Rent Party Rental Tables And Chairs Near San Angelo TX Online
Embark on an unforgettable adventure with party rental tables and chairs near San Angelo TX! We've built an intuitive online booking system that will make event planning a breeze. Take a look at the steps below to begin the rental process, or get in touch with our team by giving us a call at (325) 450-3777 today!
Get started on your journey by browsing our website, where you'll find a wide variety of designer-forward, comfortable, and cost-effective options for renting tables and chairs. Explore the many possibilities available, from traditional banquet tables to modern cocktail tables. Find the perfect furnishings to complement your event's decor and theme!
When you've settled on the best table and chair rentals for your specific event, you can quickly and easily verify their availability using our detailed online calendar. Select your desired date and time, and let us work our magic to show you which rentals are ready to transform your celebration into a memorable occasion.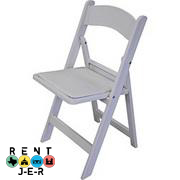 Now, let's add a touch of enchantment to your event. Adding optional accessories and services can give your event a whole new level of class and convenience, so feel free to get creative with your rental. From dance floors to stages to grass turf, we have everything you need to create a truly remarkable ambiance. Once you've found everything you need to complete your event, safely provide your contact information, event details, and any special requests, knowing that your privacy and security are of the utmost importance to us.
Look over your reservation information one last time to make sure everything is in order for your big day. When you are ready, the enchanted "Book Now" button will allow you to release the magic. Your party rental tables and chairs near San Angelo TX will be reserved, ready to transform your event into a remarkable experience.
Begin your booking adventure today, and let Jaacked Event Rentals be your trusted partner in creating extraordinary moments. Our seamless online platform gives you the freedom to focus on crafting unforgettable experiences. Get ready to embark on a journey with the finest table and chair rentals in San Angelo, TX, and let us elevate your events to new heights!
High-Quality and Cheap Table and Chair Rentals San Angelo and Surrounding Areas Use
We're the top choice for high-quality yet cheap table and chair rentals San Angelo event planners, administrators, business owners, wedding parties, and individuals can count on. We take great pride in serving a wide range of zip codes in Tom Green County, including 76901, 76902, 76903, 76904, 76905, 76906, and 75909, ensuring that residents and businesses throughout the region can enjoy our exceptional services. We also offer delivery to the surrounding neighborhoods of Midland, Odessa, Abilene, Colorado City, Ozona, Sonora, Big Lake, Sweet Water, Veribest, Knickerbocker, Christoval, Wall, and other communities.


San Angelo State Park, Spring Creek Park, Kirby Park, and Unidad Park are just a few local parks customers enjoy hosting parties at. With our first-rate party rentals and these picture-perfect locations, you are sure to have an exciting and memorable day with your friends and family that you will never forget. Be sure to add a generator, tent, and the water slide rentals San Angelo TX can't get enough of to your order for an unforgettable day at the park!

NOTE: Extra fees may vary depending on how far you are outside our service area.
We bring the joy of cheap table and chair rentals San Angelo get enough of directly to you, wherever you may be across Tom Green County or surrounding areas. As a locally owned business, we cherish every opportunity to be involved in our wonderful community. From the San Angelo Museum of Fine Arts to the Fort Concho National Historic Landmark, the San Angelo Nature Center, the International Water Lily Garden, and Historic Downtown San Angelo, our city is rich in history, art, culture, and nature, and we're proud to call it home!
We frequently partner with local businesses, office parks, government agencies, churches, and the San Angelo Independent School District to provide affordable, convenient, and all-inclusive services for various event planning needs. Whether you're planning a school field day, a church camp, or an employee appreciation blowout, we have exciting and festive equipment that will set your event apart from the rest!
And for events needing an outdoor setting, we also offer a range of sturdy and versatile tents and canopies in San Angelo TX to ensure your event goes on, rain or shine!
How Much For Table And Chair Rentals In San Angelo TX And Other FAQs
Are you wondering how much table and chair rentals in San Angelo TX cost? Not sure how to book an inflatable or concession machine? Wondering if we provide delivery in your area? Look no further! At Jaacked Event Rentals, we have all the answers to your burning questions in our comprehensive frequently asked questions section. If you need more information or have additional questions, give our team a call at (325) 450-3777.
Q.
Do you carry chair rentals for weddings?
A.
Absolutely! Our selection of event furniture includes classic white folding chairs, padded garden folding chairs, and designer-friendly garden chairs. If you're searching for table and chair rentals in San Angelo TX for your wedding, reception, rehearsal dinner, bridal shower, or other wedding-related event, we have the inventory for you! We have years of experience working directly with venues, wedding planners, bridal parties, and individuals to help throw a memorable and swoon-worthy wedding.
Q.
How much are table and chair rentals in San Angelo TX?
A.
Our prices vary depending on the style and size of the product, the quantity being rented, the duration of the event, and the delivery area. Our standard classic white folding chairs are $2.50 each, and our smaller cocktail tables begin at $12 each.
Q.
Does my chair rental include a table rental too?
A.
No - our equipment is all reserved separately, so if you need tables or tents to accompany your chair rentals, please add those individual items to your cart as well. We have plenty of options for San Angelo table and chair rentals to check out!