Inflatable Water Slide rentals are incredible attractions when used as the centerpiece of your event. Just the size alone will attract your guests. Combine that with the excitement of hours of bounce, water sliding fun and you'll make big impressions! Check unit dimensions to make sure you'll have room for your inflatable slide rental unit; length, width and most importantly height. Browse the inflatable slide inventory below and click on the image or title for more details.

Price is for up to a 4 hour rental with the latest time of pickup at 5:00 P.M. You can keep it longer for an additional $25 but it will still have to be picked up by 5:00 P.M.

Want it after 5:00 P.M.? Schedule it for pickup the next day until 8:00 A.M. by hitting the next day button on your time selection page on the lower right of the times. Our system will charge you an additional $50 to keep it all night, but you can take advantage of our summer promo by adding the all night discount to your cart and carefully reading the coupon and its code placement in your coupon code box upon checkout.
Super Tropical Water Slide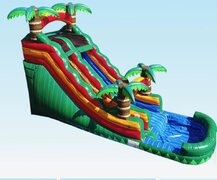 Water Slide Tropical 2Lane Marble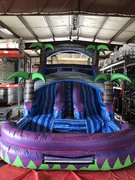 X 402 Fire and Ice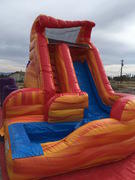 Dunk Tank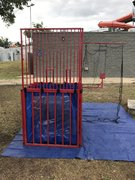 Super Classic Water Slide Tropical 2-Lane w/Slip-n-Dip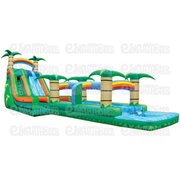 Wet Marble Combo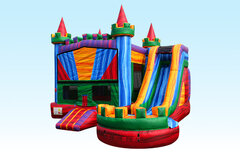 Wet Ultimate Rainbow 2Lane Combo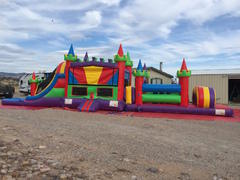 Water Slide Giant 24'H 2Lane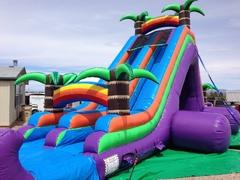 Wet Castle Combo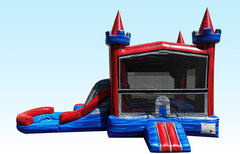 Wet Deluxe 1Lane Combo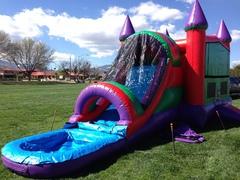 Wet 2Lane Dream Deluxe Combo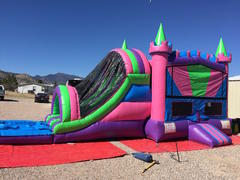 Wet Ultimate Dream 2Lane Combo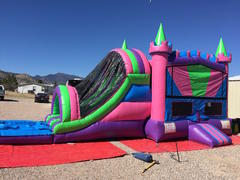 Wet Deluxe Rainbow 2Lane Combo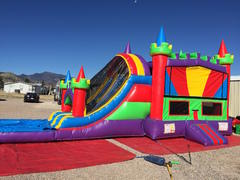 WS Slip-n-Dip Tropical 2-Lane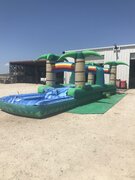 DISCOUNT (AND) ALL NIGHT WS